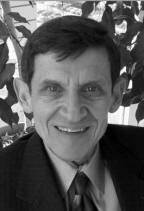 Chet Richards was a close associate of the late US Air Force Colonel John R. Boyd from the mid-1970s until Boyd's death in 1997. Boyd had asked him to review the mathematical portions of his first civilian paper, "Destruction and Creation," and this led to a collaboration that eventually included applications to business.
His career began at the Pentagon in 1971 and has included employment with Northrop Grumman; the professional services company, CACI, in Washington DC; and Lockheed Martin. A consultant since 1999, he maintains his practice in strategy for business, marketing, and communications through J. Addams & Partners, Inc. (formerly Tarkenton & Addams, Inc.), a public relations firm in Atlanta, GA.
He is the author of several publications all involving applications of Boyd's strategies. His most recent preceding Certain to Win is A Swift, Elusive Sword, which addresses how we can re-fashion the US Defense Department to defend ourselves against the types of non-traditional enemies we will likely face in the 21st Century. It was published by the Center for Defense Information (CDI) shortly before 9/11, has been translated into Russian, and is now in its second printing. Sword is becoming something of a cult classic in the community of defense analysts, selling at a slow but steady pace on Amazon and being adopted as a university text every now and then. Among the institutions that have used it are the National Defense University, the US Naval Academy, the Copenhagen Business School, and the Staff Course of the Norwegian Navy. A sequel of sorts, Never Shall the Sword, is in production and should be published by CDI this fall.
Chet is also a retired colonel in the US Air Force Reserve, where he served for many years as the Reserve Air Attaché to Saudi Arabia. Prior to that, he was a reservist on the Air Staff in Washington, where he built computer models of fighter aircraft effectiveness. He was commissioned in 1969 through the Army ROTC program at the University of Mississippi, from which he received a Ph.D. in Mathematics in 1971.
Chet and his wife, Ginger, live in Atlanta. In addition to their work with J. Addams & Partners, they build custom web sites to support the marketing communications needs of their clients. They also own and operate two sites devoted to John Boyd's strategic legacy, Defense and the National Interest and www.chetrichards.com. They have two daughters who, as this is written, are both in graduate school, and one very overweight cat.
Chet consults and lectures on Boyd's strategy and its application to business. He has conducted programs ranging from 2 hours to one week and is the only person who has presented Boyd's 8-hour synthesis of strategy, Patterns of Conflict, since Boyd's death.
J. Addams & Partners, Inc., handles arrangements for Dr. Richards. Please contact Jeannine Addams, (404) 231-1132, , for additional information and to check availability.